Yandy - 2017-02-20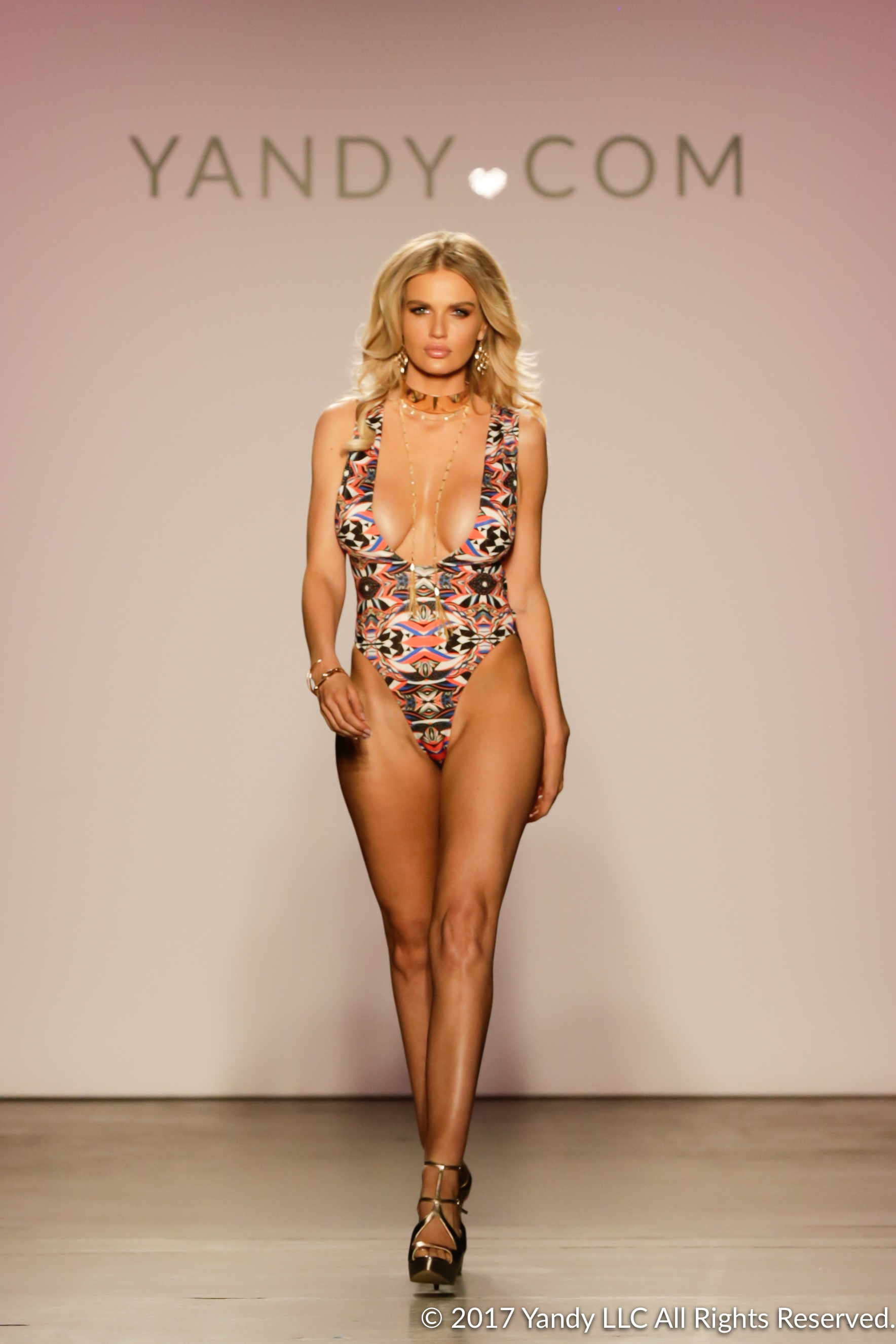 On Tuesday, February 14th, Yandy debuted, to rave reviews, our Swim 2017 collection at the epicenter of fashion, New York Fashion Week. The theme of the show was "Jetset" and featured three globally inspired lines with touches of culture and timeless sophistication.
Current Guess swim and lingerie model Rachel Mortenson was the notable headliner alongside Miss Arizona USA 2017, Tommy Lynn Calhoun. We couldn't have done it without our exceptional styling team including makeup artistry by renowned expert Allison Michelle Pynn, hair looks created by Salon Tavit of Scottsdale, Arizona, and hair products provided by Dikson Coiffure Italy.
With hot beats, a haute glam styling aesthetic and unique blocking choreography, this latest show was a stark departure from the traditional NYFW runway show. Our head of Merchandising, Pilar Quintana, worked tirelessly to identify and integrate the hottest trends in design and prints for this swimwear collection and that hard work shined throughout the three capsules on display.
Shah's Life - This collection highlights the elegant and sophisticated Persian culture with exotic animal prints and rich gold embellishments.
Havana Nights - With vibrant colors, lively patterns and a touch Cuban flair, this collection awed from beginning to end.
Black & White - This capsule may have only contained two staple colors but it was anything but boring. With contemporary silhouettes and modern design, these looks were flattering, sporty and elegant.
An eye catching finale featured some of our hottest lingerie looks, perfect for capping off a Valentine's Day runway show.