Yandy - July 11, 2017
Inside Yandy | PR Manager, Sarah Chamberlain
We were able to catch up with our PR manager and Yandy Vet, Sarah Chamberlain for a quick Q & A. Read below to learn more about the women who gets us all the press!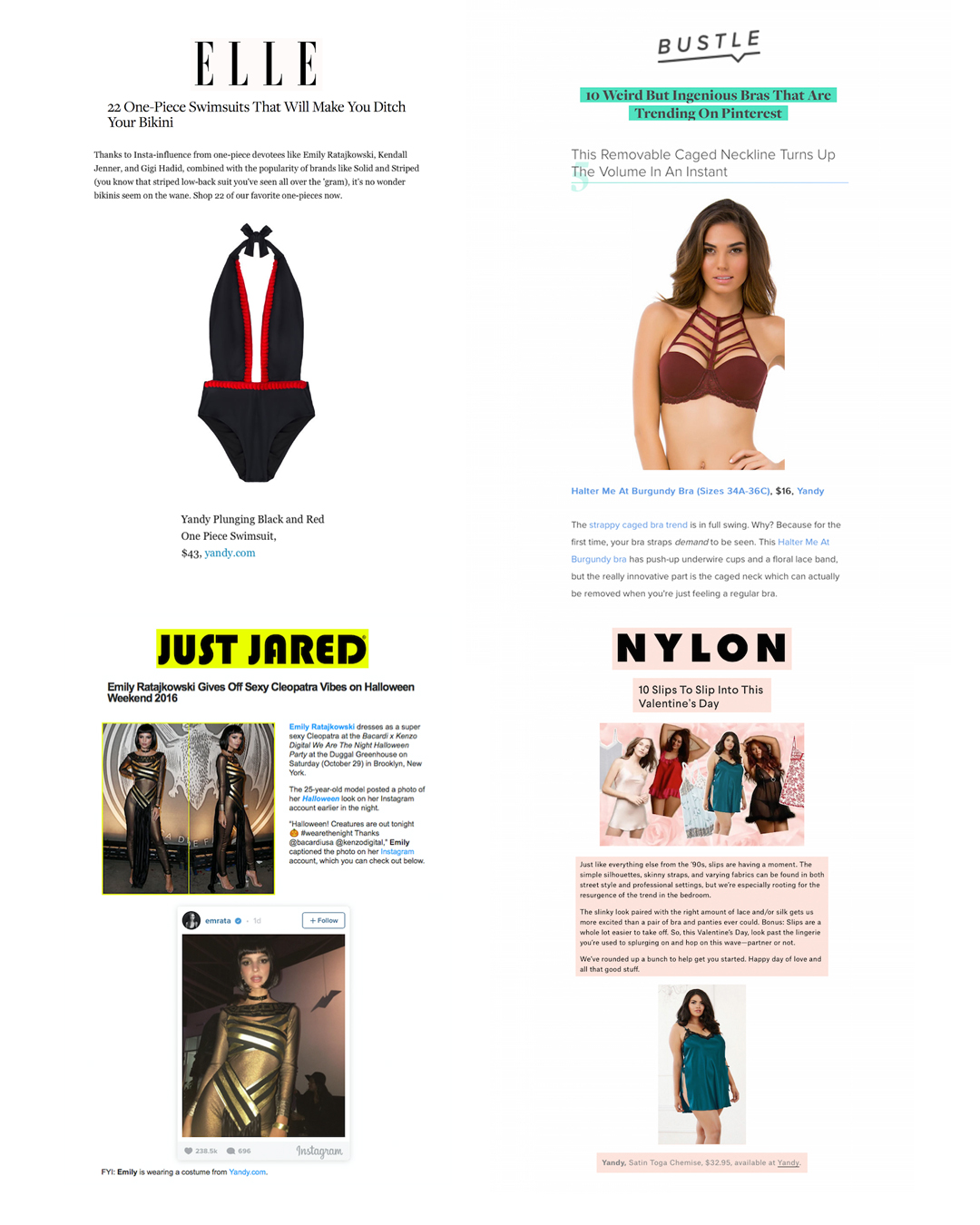 1. How long have you been working with the company?
I've been with Yandy for about 7 and a half years. OMG...
2. Can you describe to people what you do that might not know what a PR manager does?
Absolutely! I work with the marketing team to correspond their efforts with our media outreach. I manage our PR agencies who interact with big publications like Cosmopolitan and Vogue to provide editorial content as well as product requests for upcoming stories or photoshoots. I ensure that our message and voice is being heard. That's pretty top level but you get the idea.
3. Since you've been with the company for so long you've seen the company undergo many change. What has been the most surprising change you've seen?
I've been fortunate enough to see Yandy evolve and grow exponentially over the years and I've been impressed every step of the way. One of the most incredible changes I've witnessed was in about 2014/2015 when went from a fairly unknown company to practically a household name. We were on Time.com, The Today Show, Elle, Buzzfeed, Cosmopolitan, you name it. Everyone wanted to know more about our story and we were beyond delighted to tell it.
4. What has been your favorite PR moment for the company?
One of my most memorable PR moments for Yandy was when "The Daily Show" with John Stewart featured our Sexy Pizza Costume. He had Kristen Schaal and they were not loving it... but we were!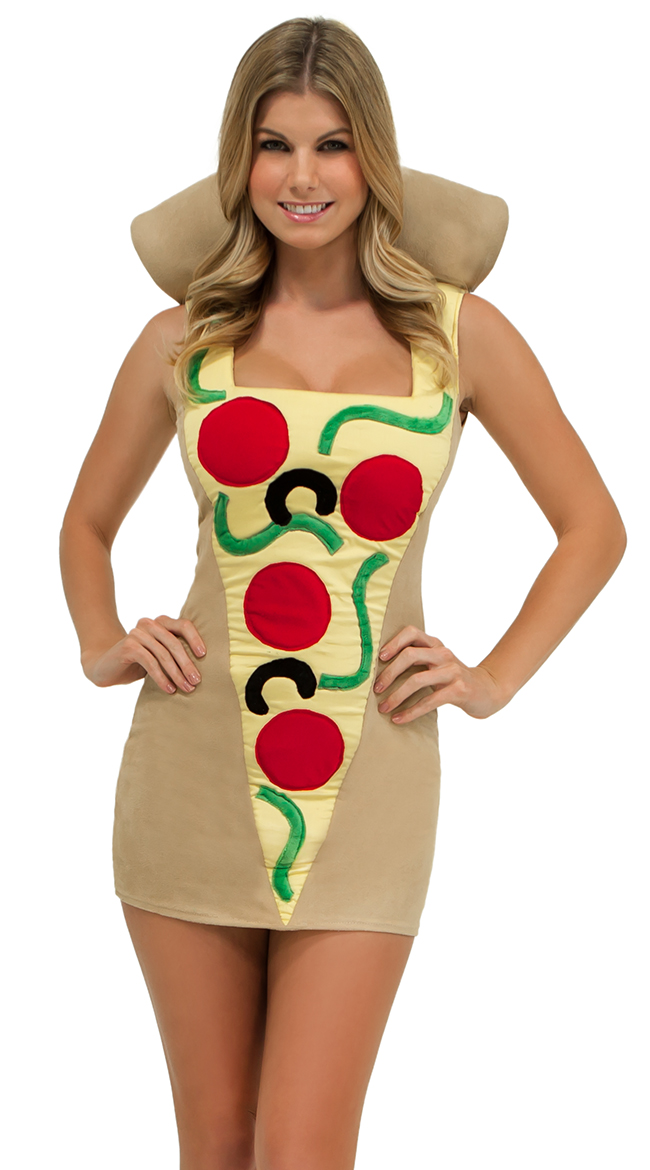 5. And what is you personal favorite Yandy memory?
When we were much, much smaller, we were all hands on deck every Halloween. My first year, I stayed late until the wee hours of the night in the warehouse pulling and packing orders, helping with receiving, taking customer service calls, you name it. It was a lot of hard work at the time but I think that's where my love and dedication to Yandy really blossomed.
6. What are some products getting a lot of buzz right now?
Right now people are loving our swimwear. It's fashion forward, flattering and affordable.
7. Now for a couple of fun personal questions... what is currently your favorite lingerie trend?
I love when girls wear lingerie as outerwear. Bodysuits as tops paired with high waisted shorts, strappy bras and bralettes under a sheer top, all that. It shows the versatility of the product while empowering women to embrace their form. I love it.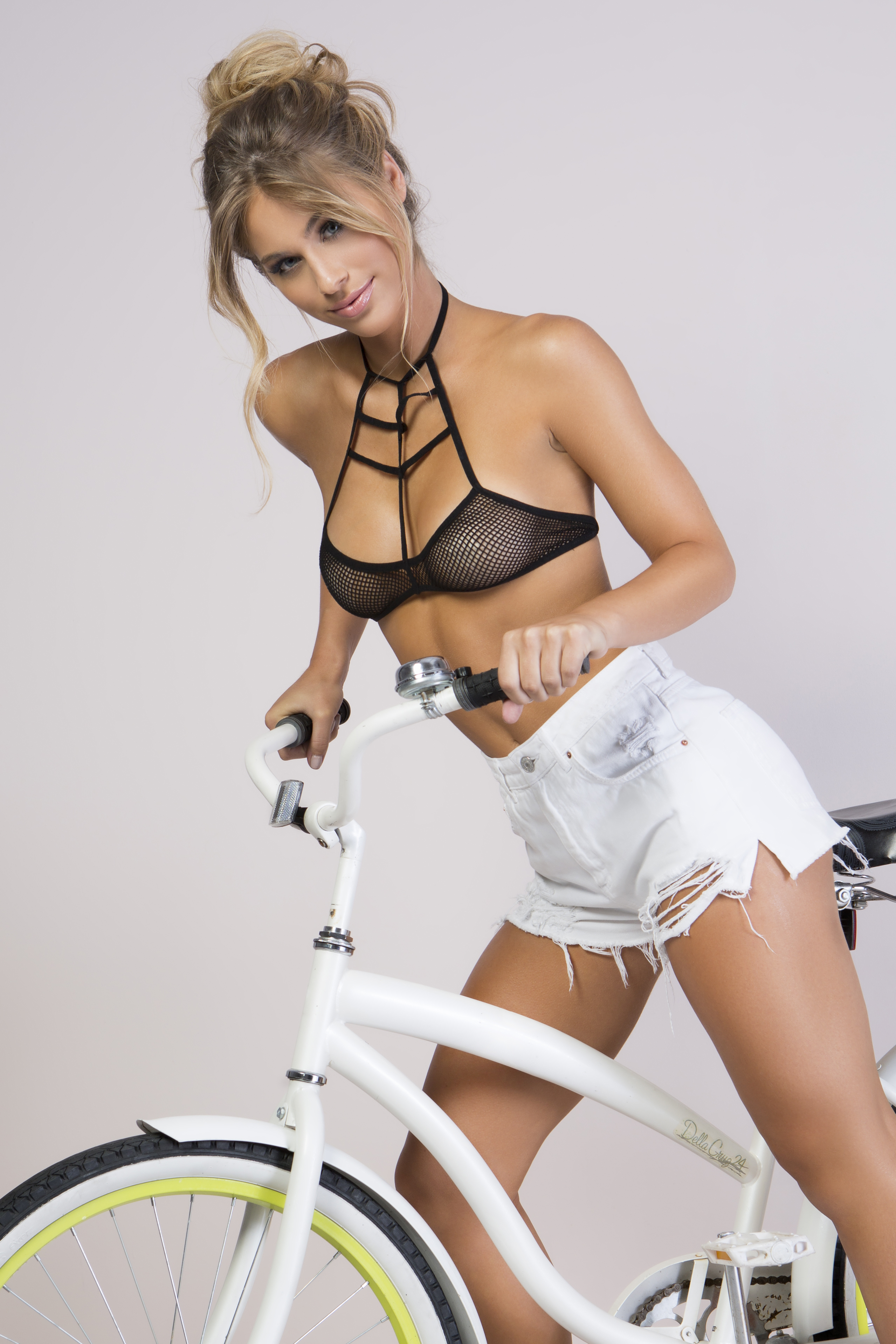 8. 3 favorite instagrams?
@createcultivate (for empowering content and inspiration)
@blakelively (she's my spirit animal)
@medicaltalks (because I'm a glutton for weird medical things)
9. What do you do for fun when you aren't working?
I mainly snuggle up on my two beautiful daughters but when I'm not doing that I love hiking, reading and binging on Netflix.
10. Any advice for someone wanting to get into fashion PR?
Get an internship. Like, yesterday. Learn as much as you can. When you do an internship, you get out of it what you put into it. It's the basis for any good career in this industry.
We were able to catch up with our PR manager and Yandy Vet, Sarah Chamberlain for a quick Q & A. Read below to learn more about the women who gets us all the press!