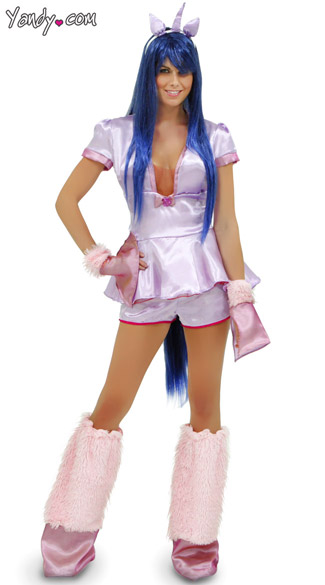 Purple Sparkle Unicorn Costume
$109.95
60% Off!
$43.98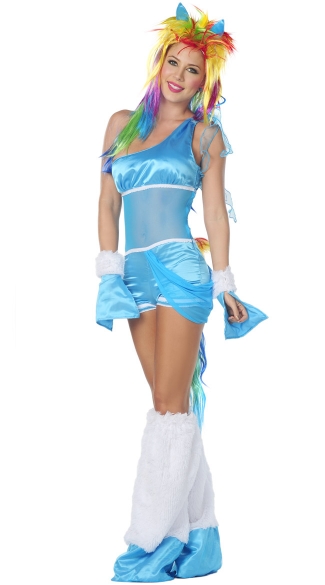 Rainbow Pony Costume
$109.95
75% Off!
$27.49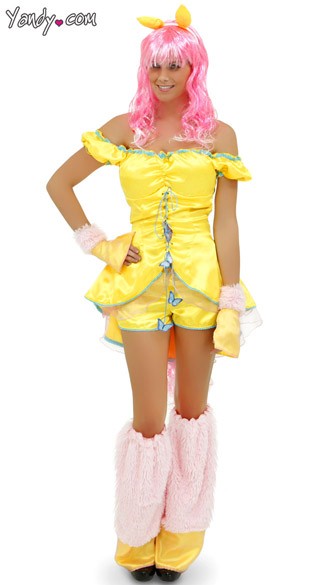 Yellow Pony Costume
$119.95
60% Off!
$49.96
Product Reviews
Written by Reeva on 10/17/2013
I just got mine in today! Shipping was fast and came on time. I am about 5'6" and weigh about 130 lbs, I got a large and it fits very well! The leg things are too big though and I will have to pin them tighter when I go out. The wig and tail are awesome! My wig isn't short and curl though, it is long and beautiful! Love love this costume so much I might just wear it every year ;)

Written by Sweetie Belle on 09/22/2012
I really like her mane.


Write a Review For This Product
Your Name
Your Review
Rate This Product