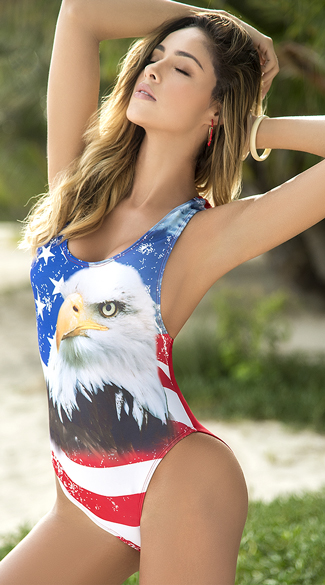 Celebrate the USA in this one piece swimsuit featuring a scoop neckline, thick shoulder straps, an american flag design with a bald eagle detailing, a red back with racerback straps, and a cheeky cut back.
CUSTOMER REVIEWS
Quality is great! The design of this suit around the bust has a narrow cut- so be ready to flaunt some serious side boob if you''re going by the size guide. If on the top edge of your size chart- going up to the next might keep you more covered.
Fit great. Super cute. Will wear forever cuz MERICA
What a great look for independence day. Here I come beach.
This is amazing. Cant wait to wear it on the beach for the 4th weekend.