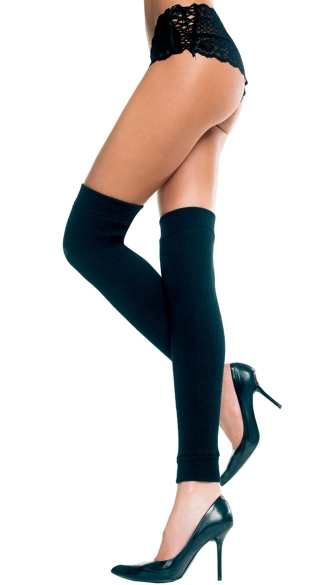 Solid acrylic thigh high leg warmers. (Includes a set of 2 legwarmers)
CUSTOMER REVIEWS
These are a fantastic find, especially if you are tall and have thicker thighs that make normal thigh highs unwearable. Super comfy, I''m going to order most of the colours!
These are just basic thigh high leg warmers. They are thick and comfortable. I found that they stay put when put to the test. They seem to be well made.
I really love these! I''m 5''10 with thick thighs and I just can''t find thigh high socks that are long or stretchy enough. These mimic the look wonderfully. They come above knee on me about the same as in the picture and stretch beautifully. I''m giving them 4/5 simply because the knit has already started to run a small bit after a few wears. It''s fixable, but that means they are less than perfect (but still great).
Pleasantly surprised with these. They are adorable and can be worn in so many different ways.
Awesome warmers. Actually provide some warmth. Deep black, fit good on 5''10. Material is comfy and durable.