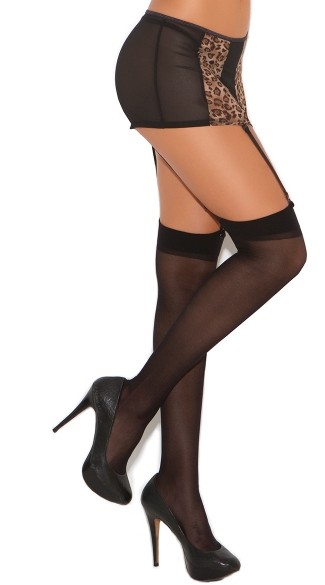 Spice up your outfit or sexy costume with these sexy thigh highs! (Panites Not Included)
CUSTOMER REVIEWS
Nice range of colors, a bit short at the thigh but good value
Great works well with pink garter bra and panties. Gave up t to my wife like we were kids after 20 yrs or marriage thx u
Very soft and great quality. I have slightly larger thighs but they still fit great
This time I ordered these in crystal blue..The color is gorgeous! These are so soft. These work well with garters but I can say they are better if you have thinner thighs. Curvy women may have an issue with the top being tight. I love these!!!
These are fantastic! Very soft and great quality. I was concerned about sizing as I have larger thighs but They fit perfectly. They do require garters to stay up.
Looks great, feels great. Still in great condition after multiple wears. Not too restricting on thicker thighs.
Great fit, good quality, would definitely recommend!
So sexy! I love the way these look on me! Fits perfectly!
A wardrobe staple this stockings do the job and the value of this item is terrific.
Fits nice and looks good. My wife loves this. Yandy is the best online store.
Excellent quality and styles. They always arrive on time! I love their customer service agents and they always have a great variety to choose from.
Ordered the Crystal Blue ones, love the color! I havent worn them, yet.
Awesome. Love the way that these fit and look..they are the perfect accessory