GUARANTEED HALLOWEEN DELIVERY | FREE SHIPPING ON ALL REGULAR PRICED COSTUMES!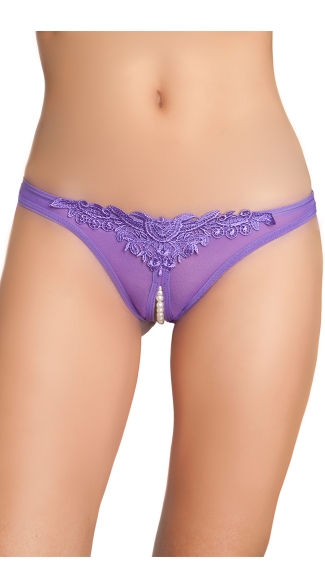 The crotchless pearl thong features an open crotch, lace front detail and pearl strand.
CUSTOMER REVIEWS
They look and feel great. I really wanted lavender but they were out. Must be a very popular color. Will have to order again.
Just love this item. Pearl feels great in the right places and the thong look is so sexy. Must have item.
haven''t seen these on here yet but know that my lady lovvvvves the feel of the pearls on her special places and they just look MMMMMMGood
SEXY! Loveee this thong. I wanted the black, but it was sold out, so I ended up getting the red. I was worried it was going to look ugly, because the picture doesn\'t make it look great, but I love it in person! It\'s such a good deal too. Can\'t go wrong with this thong.