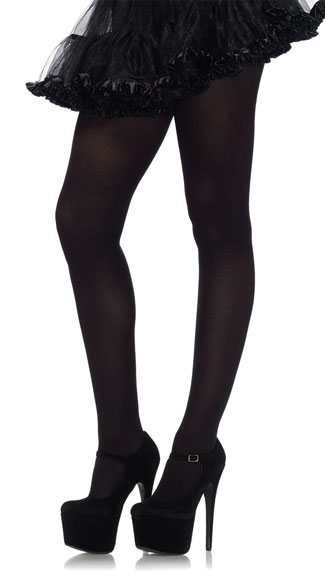 Fashion opaque nylon tights available in an assortment of colors.
(thong not included)

These tights are great for:
- work
- play
- 80s dance parties
- bull riding
- gambling
- firefighting
- anything that you can throw at them

Go ahead, try it!
CUSTOMER REVIEWS
I can''t get enough of these gorgeous Thigh highs. I''ve got to have all colors and designs, especially the two different colors ones like this one.
Fits true to size, good quality; highly recommended!
Great nylons and fabulous colors. Fit great with my layered look under my colored fishnets.
Tights fit well, although I would prefer the waistband to be just a touch looser (I am 5''7'''', 125lbs). Wonderful color selection, silky feeling material. Great choice for colorful tights to brighten up the winter. :)