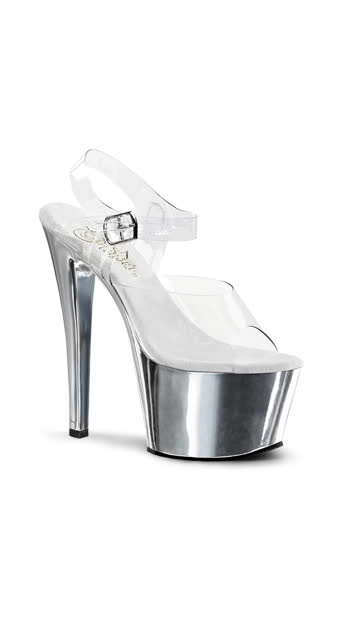 Shine bright in these chrome colored sandals featuring a 7" heel, a 2 3/4" platform, and an adjustable ankle strap.
CUSTOMER REVIEWS
I am use to wearing 6" heels, so I will have to get use to these, but they are amazing! The fit is perfect and the color is beautiful!!!
I ordered these in red. They are stunning!!! Fits true to size and extremely fast shipping!!!