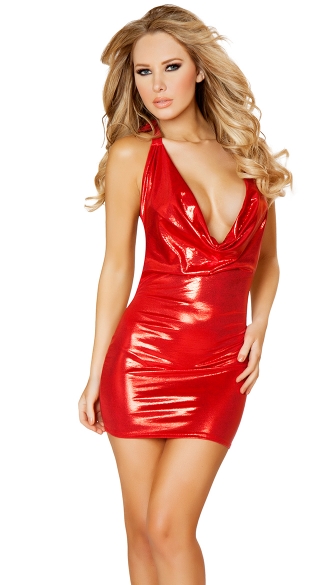 Dance the night away with this daringly sexy, body hugging mini dress in metallic shine with a cowl neckline that plunges into your midriff. With halter ties at the neck, this dress features a fully exposed backside with a straight cut hem just above the rear. There will be no shortage of onlookers!
CUSTOMER REVIEWS
Very very very sexy metallic halter dress. Love it !
I loved the red one, and I think I even love more the purple one. Very very sexy !
I couldn''t wait for my dress to arrive! I wore it that night to a party and received great compliments!