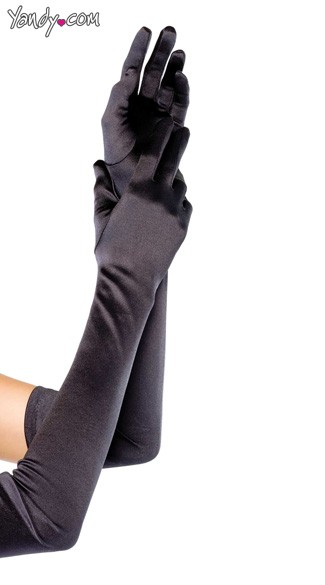 These extra long satin gloves come in several colors to match any outfit or costume. (Includes a set of 2 gloves)
CUSTOMER REVIEWS
They''d be great for normal costuming but they do not have much stretch. I wouldn''t recommend them for a burlesque act and taking them off easily.
Very cute and super sexy! The satin looks great and it makes you feel glamorous when you''re wearing them. They are a little small, I have medium sized arms and they just barely fit me.
These gloves are too soft! perfect for these princess outfits or for those tube dresses.
I wear a 7 and a half ring size, and usually a large size glove, and these were very snug on me, but I was able to get them on and off. I only needed to wear them for a little while, so it was ok.
feels great, the quality could of been a bit better.
Feel like that ''material girl'' in these gloves. Keep in mind that phones and typing may be a little difficult while wearing.
Too small for my big hands but nice quality. Have to going to return this one....
Longer than I had expected. I am 5''6 and they go past my elbows.
these are ok, my hands are small so they are a little big but they go perfect with my costume
White gloves the satin is really shiny which is what I was going for! They look great!
Good product for the money are cute and flattering
Really nice gloves, don't feel cheap at all. Fit perfectly.
Very soft material. Will purchase in another color. Worth buying.