GUARANTEED FRIDAY DELIVERY | FREE SHIPPING ON ALL REGULAR PRICED COSTUMES!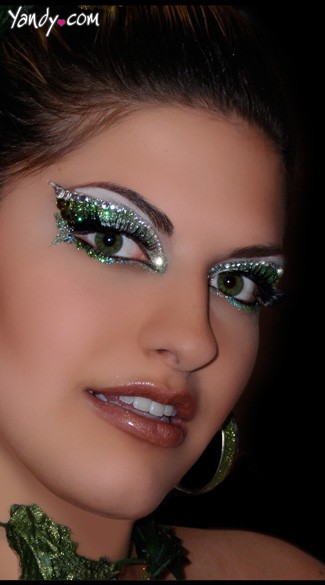 Envy, green glitter eye kit includes green glitter and silver studded eye appliques, green glitter eye shadow, applique brush and fake eyelashes. Reusable and waterproof.
CUSTOMER REVIEWS
They feel a little weird, not the most comfortable thing to wear but once you fill in with glitter and eye shadow they look fantastic so i can deal with the odd feeling of having something stuck to my eyelid.