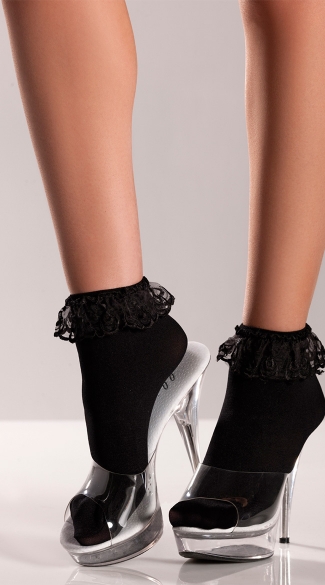 These cute ankle socks feature a ruffled sheer lace trim.
CUSTOMER REVIEWS
Super cute and nice quality! Would buy again! Showing them to a friend!
My wife looks very sexy wearing these ankle socks.
These are super cute! And the material is good quality.
Absolutely adorable! When the white''s back in stock I''ll be ordering a pair for a friend.
These socks are too cute! They are great with ankle boots and sandals.
Bought these for my school girl costume and LOVED them! They looked perfect with my saddle shoes haha--reminded me of being in elementary school!