Yandy - June 19, 2008
Top 10 Hottest Current Lingerie Models
Welcome to the first post of the Yandy.com blog. In this blog, we will keep you up to date on what is happening at the exciting world of Yandy.com, as well as the lingerie and costume industry as a whole. To start things out, we thought it would be fun to make a list of the hottest current lingerie models. This list contains both established names, and girls that are relatively new to the business. Hope you like it, and please leave comments letting us know what you think! Top Ten Current Hottest Lingerie Models 10.
Amy Lynn Grover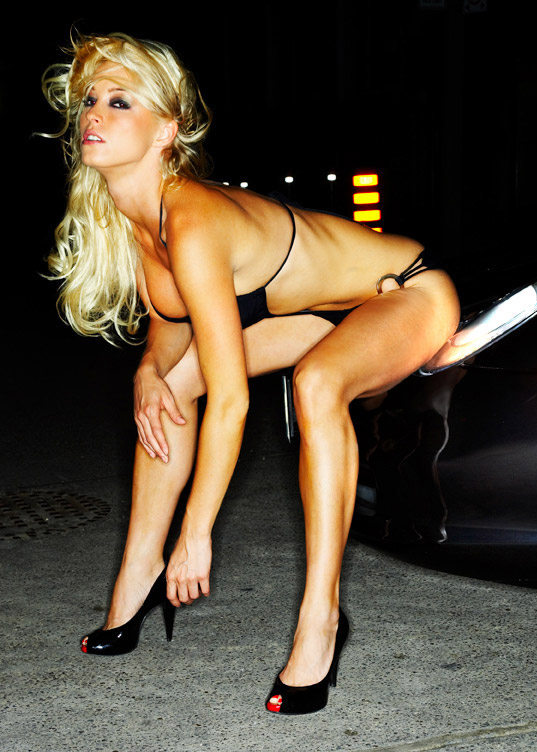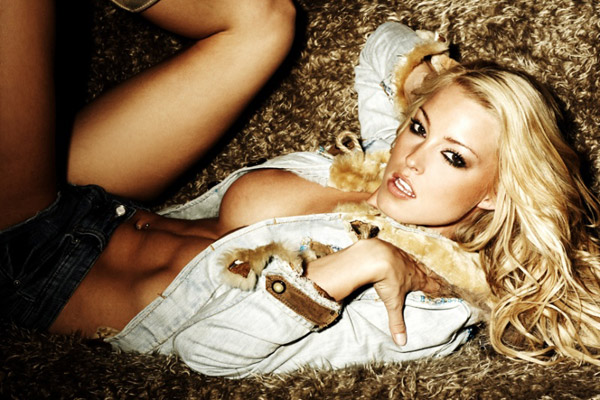 As the covergirl of Playboy's Special Lingerie Edition, Amy Lynn Grover automatically qualifies for this list. With her long blond hair and naturally toned body, Amy Lynn can portray the girl next door, look sexy in lingerie, and be the cover model of a fitness magazine all without breaking a sweat. Keep an eye on Amy Lynn Grover, as she is sure to be a rising star in the modeling world. 9.
Carlee Ranger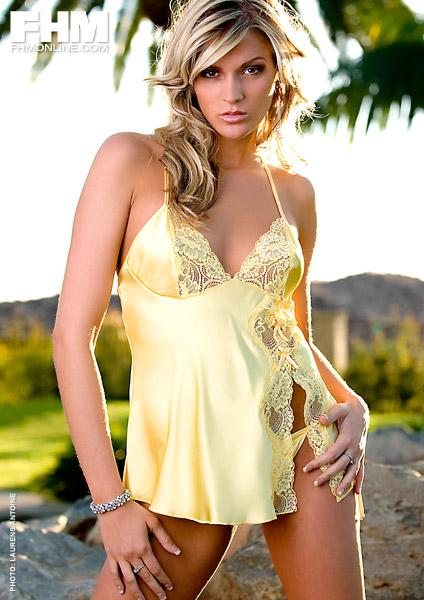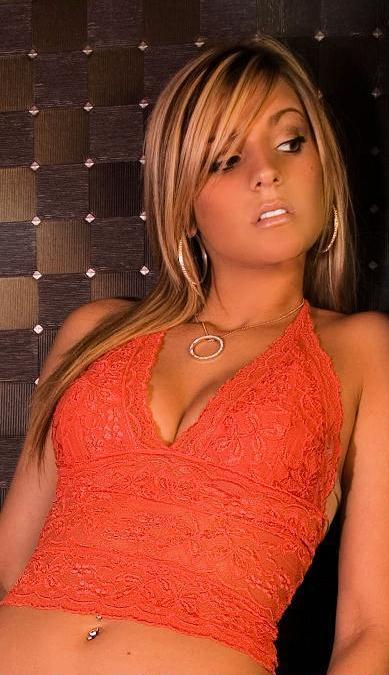 Voted the number one Digital Darling of FHM magazine, Carlee Ranger's career in modeling has just begun, but as you can tell in these photos, she already knows how to work a camera. As one of the hottest up and coming models in America, Carlee, a Scottsdale native, can be seen modeling classy lingerie from
Shirley of Hollywood.
8.
Dita Von Teese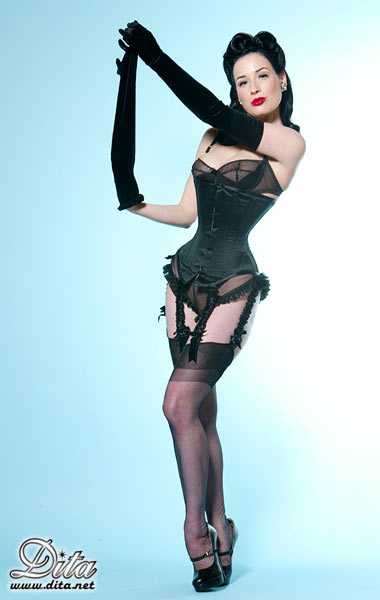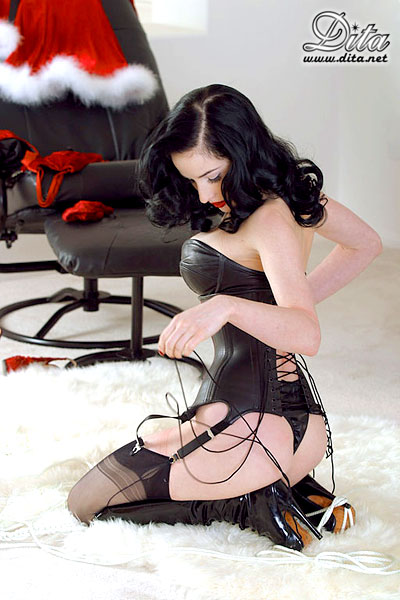 As almost a doppleganger for Betty Paige, Dita Von Teese has become most well know for her burlesque shows that bring back the excitement and glamour of the 1950's. Dita has also modeled a wide variety of lingerie, and has become one of the most unique and respected models in the industry.
7.
Keeley Hazell
A household name across the pond, England's Keeley Hazell is known for her ample...uhhh...assets. As number 3 on FHM's Sexiest Women in the World, Keeley is poised to become an international star and one of the top lingerie models in the world.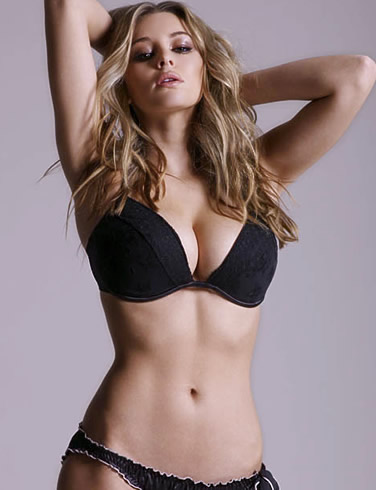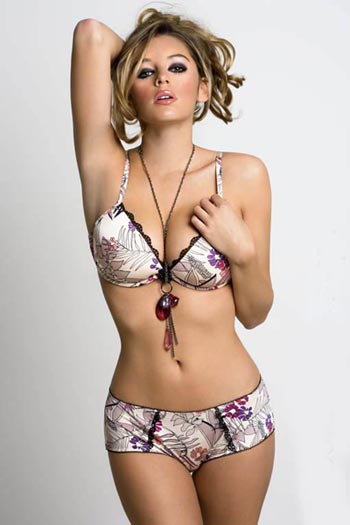 6.
Aubrie Lemon, Ursula Mayes, and Anya Monzikova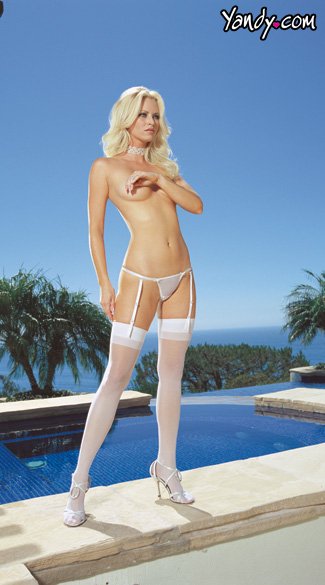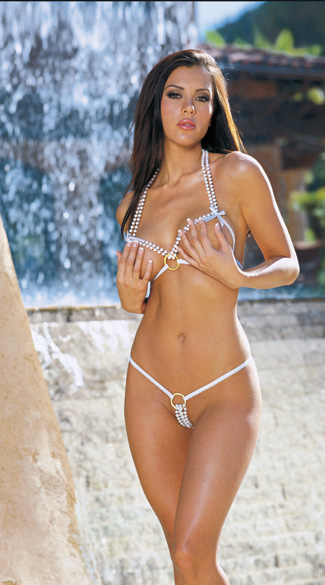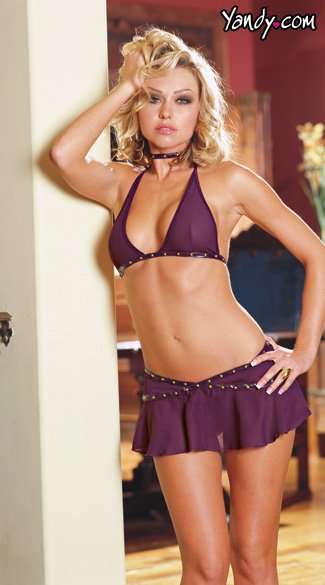 As both models for the popular show Deal or No Deal and
Dream Girl Lingerie,
this trio of beauties can heat up the small screen and glamorous photo shoots with equal intensity. Individually they are each present unique qualities that make them stand out from other models, but together they prove to be one of the most desirable lingerie teams working today. 5.
Bar Rafaeli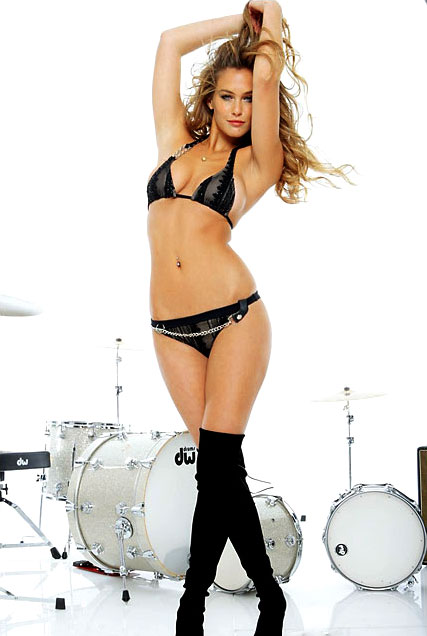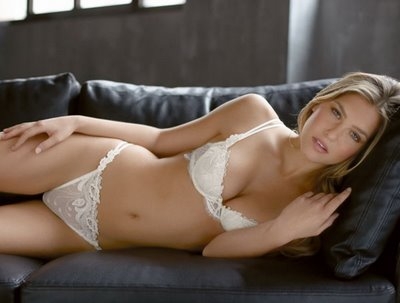 It seems that in order to qualify to date Leonardo DiCaprio, you must be an international lingerie model of exceptional beauty, and luckily for Bar Rafaeli, she is just that. Born in Israel, Bar has quickly risen to the top of the lingerie model totem pole and is one of the most highly sought after new faces in the business. 4.
Leg Avenue Girls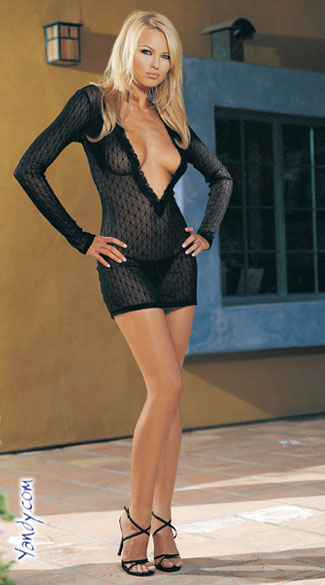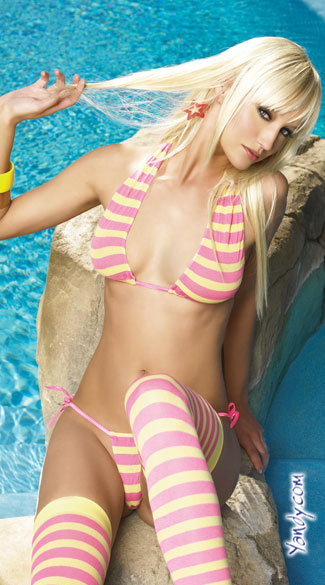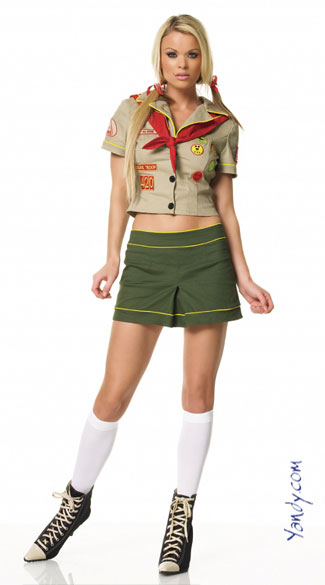 As one of the top suppliers of lingerie, costumes and club wear in the country, it would make perfect sense that
Leg Avenue
would employ some of the most attractive women in the world as the face of their business, and as you can see, they did their homework when making their choices. Although they may not be as individually famous as some other models on the list, the
Leg Avenue
team's beauty help make
Leg Avenue
the industry giant that it is. 3.
Gisele Bundchen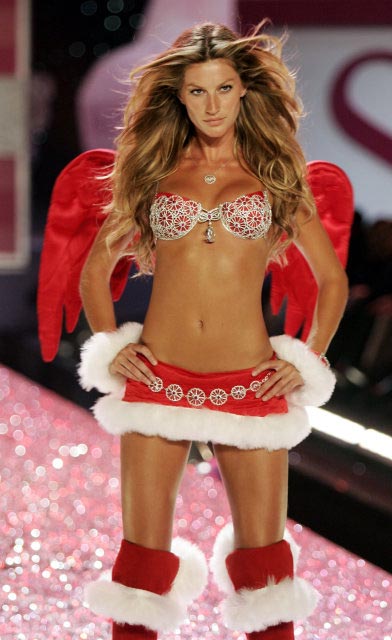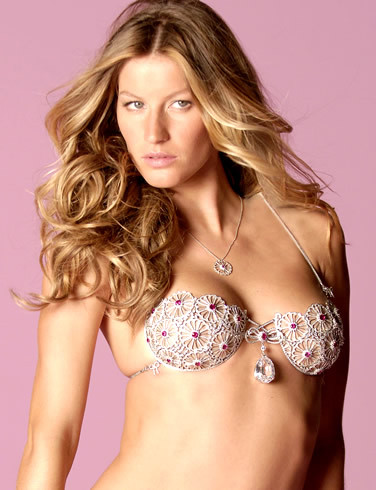 As one of the most recognizable faces in the world, Gisele Bundchen (or just Gisele) is currently the most successful lingerie model in the business, commanding a huge salary for every appearance. With her unbelievable measurements and unparalleled runway abilities, Gisele is a beauty for the ages. 2.
Adriana Lima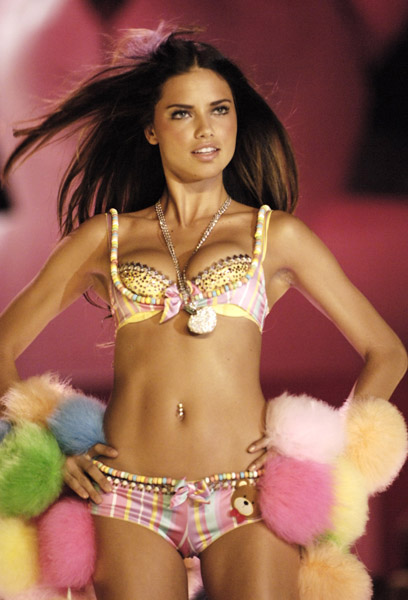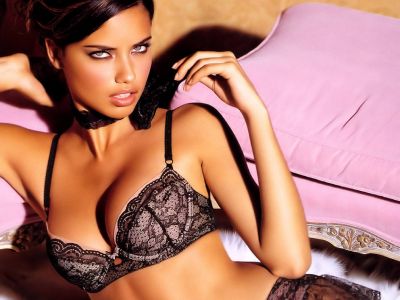 As one one of the most exotic women in the world, Adriana Lima, a Brazilian born beauty, is undeniably one of the sexiest models working today. Her dark features, brown hair, and olive skin set her apart from the typical blond lingerie model and for many, make the most desirable women on earth. 1.
Marisa Miller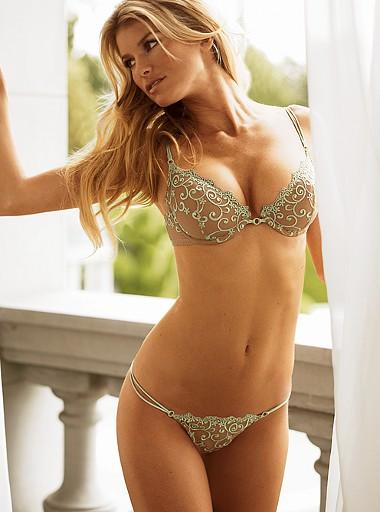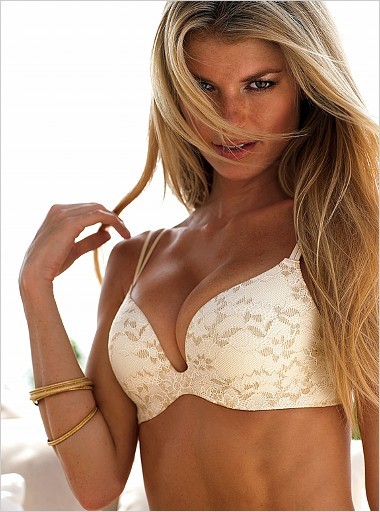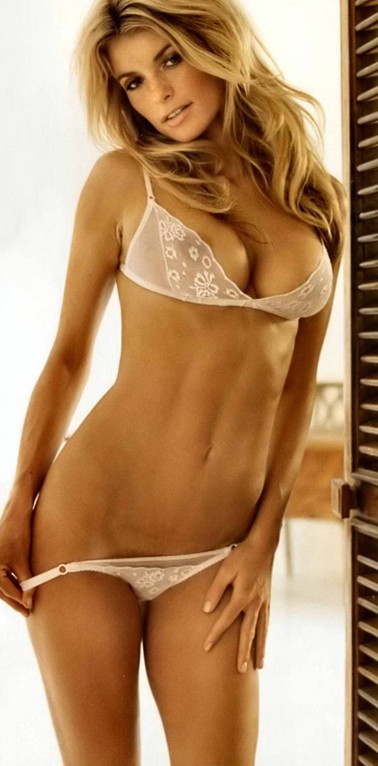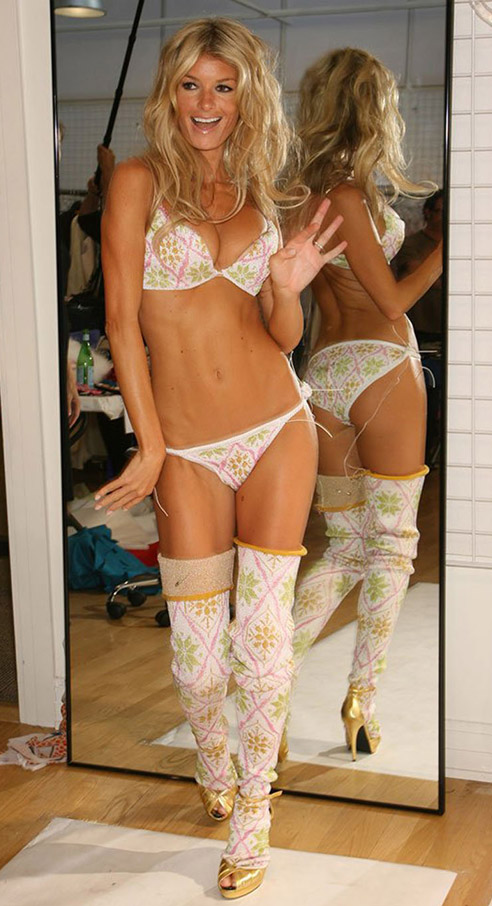 Known mostly as the recent cover girl for the Sports Illustrated Swimsuit issue, Marisa Miller may just be the sexiest women to ever walk the planet. With a combination of a classically beautiful face and a mind blowing body, Marisa is the mold for the perfect woman.