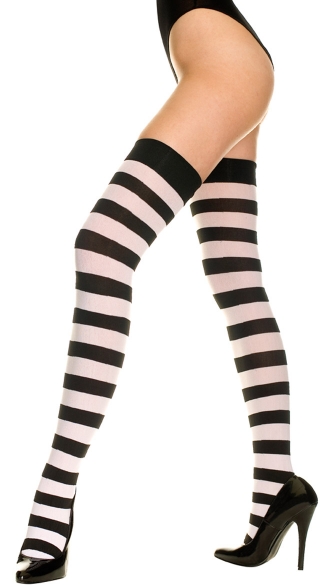 These opaque thigh highs feature a wide striped pattern.
CUSTOMER REVIEWS
came with a slight tear but otherwise fits perfect.
Fit 5''10 Perfect thigh highs. Tallest thigh highs I can find with great support strap, a slightly tight, but won''t ever fall. Comfortable enough and durable.
Great fit. I was a little worried they wouldn''t fit me because I have bigger thighs but they did and they stayed up all night!
Love this hosiery. Your legs will be magic and long on it. I got in a different colors