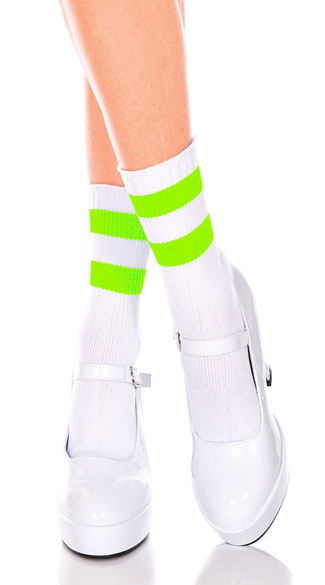 These cute opaque anklet socks feature colorful contrast stripes.
CUSTOMER REVIEWS
These come in several colors and wear great on hot summer days and nights.
I love these. I am on the short side so these tend to look better on me than the knee highs which cover so much of my leg and make me look shorter.
Love these socks. I have to say they are some of my favorite socks. Very well made.
Even though these come in knee highs. I love that anklet too. Try them. You will have a hard time choosing
I can''t say enough great things about these socks. I said I wish I had every color. I have to admit. I am patiently awaiting the Kelly green. I love them.
So cute and easy to wear. Very soft. I safety pin my socks together so they never get lost