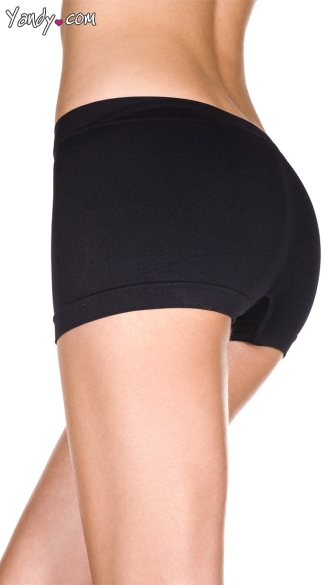 The spandex seamless boy short can be worn under any costume or clothing for a comfortable seamless look.
CUSTOMER REVIEWS
I bought one pair earlier, not sure what to think about them, but when I got that first pair I told myself to get more.
Looks great under anything and helps out with that summer chub rub.
Perfect shorts no complaints. Not durable enough for biking, but cute and good for athletic things. Not too revealing, but hot.
Very comfortable. The spandex seamless boy short fits nicely in one size fits all. I usually order size small.