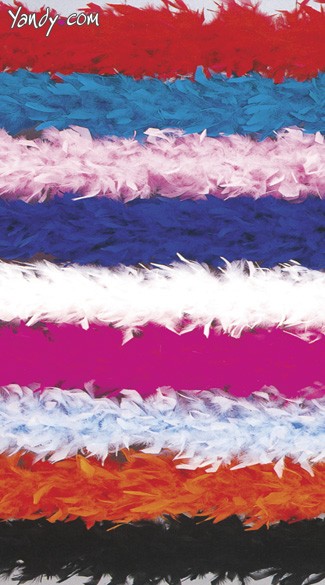 Six-foot long, solid color feather boa. Perfect addition to any Halloween costume or for a fun girls night out!
CUSTOMER REVIEWS
I didn`t really want a boa this long but they were out of black in the smaller ones, and now I`m glad ! the extra ltngth allows me to tease my man with it lol
We purchased this boa as an accessory for a Harlem Nights themed event. We purchased a red and black one because we had separate red and black outfits. There was some light shedding of the feather during usage, however, I would purchase again, because it did support my outfit in a positive way and did not shed enough for me to not be able to use again.