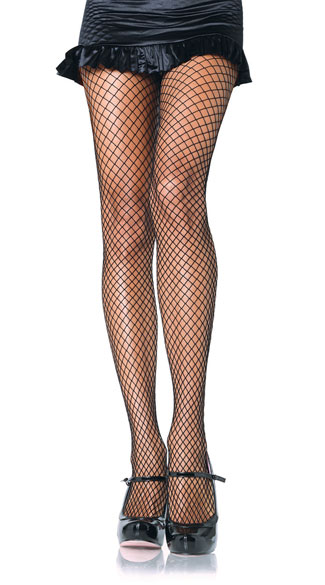 Fence Net Pantyhose for any and all occasions. Fence net is a little wider than fishnet, which makes it more breathable and revealing.
CUSTOMER REVIEWS
Ordered in white to match Halloween princess dress. These fishnet tights are supper soft and comfortable. Good fit for me (110lbs)
Love these. I''m 5''7" and a size 10 so tights often cut into my sides. But these have great stretch and are so comfortable. They''ve held up well after multiple wears to.. great deal.
Classic through and through. Not much more to say than that. Affordable and durable it''s about all you can ask for. I always buy extra to stock up!