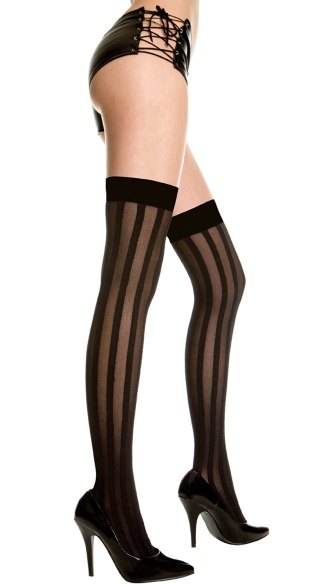 These sheer thigh highs feature a vertical stripe pattern throughout.
CUSTOMER REVIEWS
Sheer stripped thigh highs did the job. Definitely fit true to size but my girlfriend is about 5''3" and these came up almost all the way to the top of the thigh. Still pretty sexy tho!
I love these stockings they are very elegant and an be worn with many outfits.
Silky smooth perfect for use with Garter belts. I love how they feel.