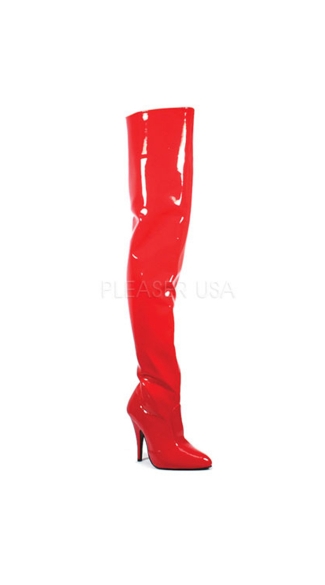 SIZE:
6
7
8
9
10
11
12
13
15
14
16
Sexy thigh high boots with side zipper detail and 5-inch heel.
CUSTOMER REVIEWS
Love the hot pink color- super sexy! Recommended!!!
I wear a shoe size 5 1/2 and sometimes a 6 depending on the brand. I ordered this in a size 6 and it fits perfectly! So pleased with my order. You need a pretty slim thigh to wear this as it snug!