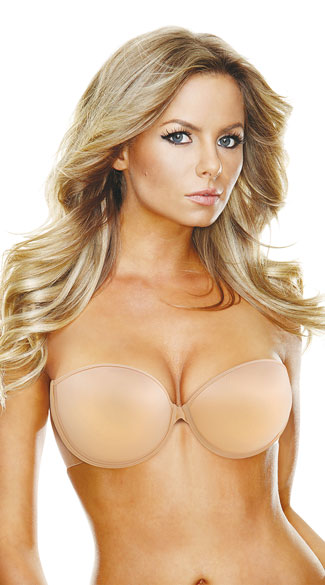 This nude strapless bra features push-up cups with underwire, and clear adhesive wings that give you the ultimate backless and strapless look.
CUSTOMER REVIEWS
Best way to ensure it stays on for hours is to exfoliate breast area, this ensures clean skin a a tight fit. I love it for my backless shirts.
This was purchased because of backless dresses. It works fairly well, if the dress is tight enough to hold it up. The adhesive used could be stronger.
For backless dresses, this is the thing if the girl doesn''t want to look trashy with her bra showing everywhere. This definitely made several of the dresses bought previously a much better thing.