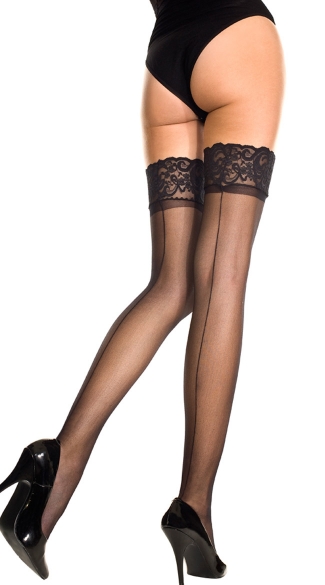 This sexy sheer thigh high features a back seam and wide lace top.
CUSTOMER REVIEWS
These are beautiful and fit great. I loved them and so did my boyfriend
Love these stocking on my lady! Sexy, sexy, sexy, especially with the lace and backseam. A must-have for your better-half''s lingerie collection.
These stockings are what sxy is all about! Great fit, wonderful feel, awesome look. The go perfectly with so many outfits, I have to buy more. A great buy. Thanks Yandy!
I received this, well packaged and protected. They fit great but I think my thighs are a *bit* too big But no matter, I planned on using garter straps anyways. Love ''em! The back seam is ultra-sexy.