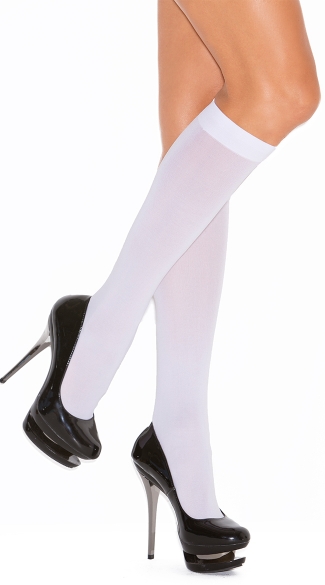 Opaque knee highs stockings are a great way to top off your sexy school girl outfit!
CUSTOMER REVIEWS
Nice knee high stockings, perfect for these school girl outfits or for any sexy skirt. material is quite good too.
I love these they were even better than I expected :) so comfy
Really sexy. Glad I bought them, they look great with my sailor costume
Really sexy, comfortable and well fitting.
this look is really sexy. i would love to see it catch on a little more
These go great with my schoolgirl outfit!