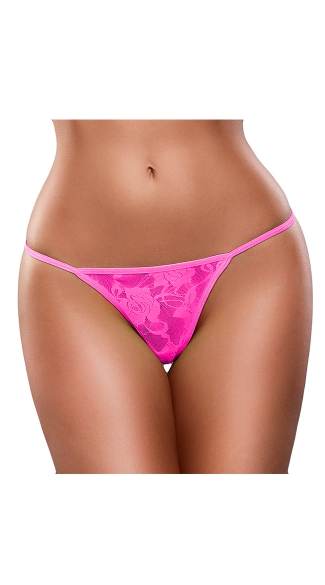 This neon lace g-string is not only bright, it also glows under black light.
CUSTOMER REVIEWS
I''m 5 ft. 5 in., slender build, slender hips. These panties fit very comfortably, and I''m barely aware of the G-string in the back.
Very Sexy Thong. Soft lace, makes you feel like you have nothing on, but does run a bit small.