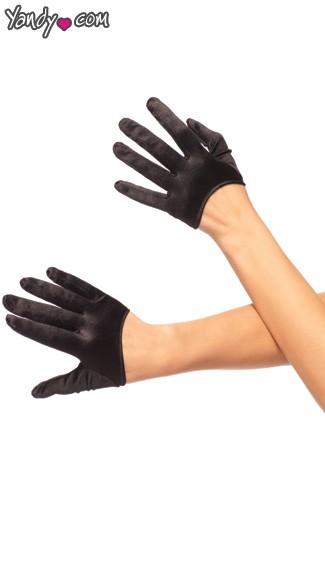 These mini, cropped satin gloves are available in a variety of colors and complete any sexy costume. (Includes a set of 2 gloves)
CUSTOMER REVIEWS
Bought them in white for the sewer clown costume and absolutely loved them!
If you have tiny hands, these might be a bit big on you, there will be empty space in the finger tips. Other than that, the quality is good for the price.
Perfect accessory for the sailor suit I got. Also great for dancers
Adorable! Very well made and comfortable. Fits perfect any size of hand.
cool gloves to add to an outfit- good fit and well made- worth the great price!