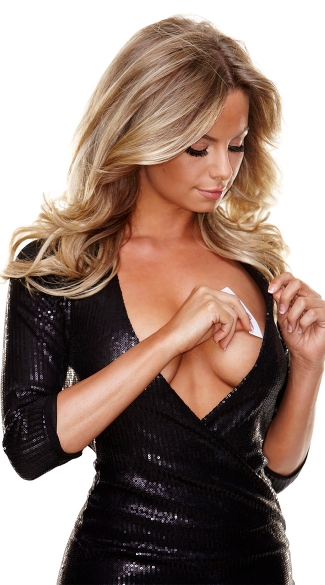 This hypoallergenic styling tape comes with 10 straight pieces and ten curved pieces to help keep a variety of garments in place.
CUSTOMER REVIEWS
Worked like a charm and stayed I place all night. Will definitely buy again in the future
Great product, all my garments cover exactly what I want them to cover, highly recommending
Great support of breasts. Good purchase for price and quantity.
Works great with every outfit I''ve tried it with. Pretty inexpensive.