Magic Boob Job Enhancers
SKU: XG-HC009
$36.99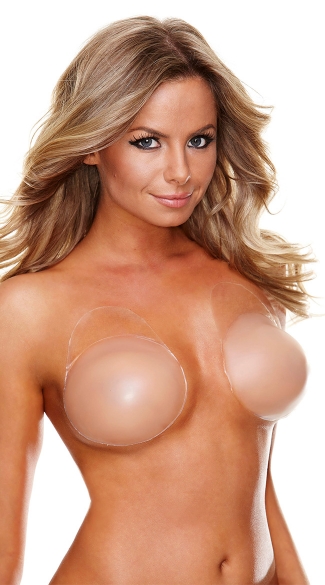 The magic boob job enhancers are 100% silicone cups with adhesive tabs to keep them in place and give you a strapless look.
CUSTOMER REVIEWS
The enhancers are great and just what I wanted. I look great with these while wearing the dress I bought them for. I''ll have to get the nipple enhancers to actually make it look like I have boobs and nipples. Thanks, Jim
awesome. will order again. Give you a natural look and really turned a lot of heads. Every Gurl should own at least one pair.
I bought this for my backlace shirts. I am a B cup but couldn''t find any different size. It is larger than my breasts and a little heavy but does the job well. You can not wear this with low cut shirts or swim suits because they are very obvious they are not your own breasts.