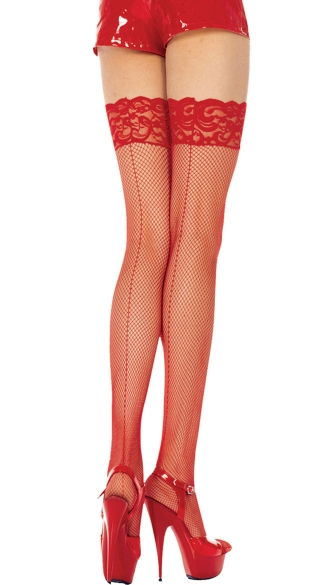 These fishnet thigh highs feature a backseam and lace top.
CUSTOMER REVIEWS
love the backseam. draws the eye like a trap. the eyes just follow
So sexy! Love the way these look! Fit perfectly just as described
Quality decent for what their used for. My thighs are thicker than the model''s and the lace top tends to roll down. Should probably have ordered plus or queen to eliminate roll top
Im Short (4''9) to be exact. I have a very hard time finding thigh high fishnets that fit me . A friend recommended these fishnets and I''m so glad i listened to her. They fit perfect expect that they were a little long but i was able to fix that.
look great, feel great, nothing to complain about here