6" Spike Heel White Platform Sandal With Ankle Strap
SKU: PR-JUL209/W/M
$33.95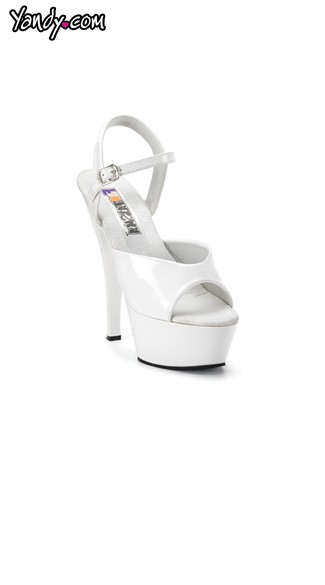 JULIET-209, White 6 Inch Spike Heel Platform Sandal With Ankle Strap. Sexy Platform for your costume or outfit!
CUSTOMER REVIEWS
This is the most comfortable pair of heels ever. They look as good as shown and fit perfectly.
When I first saw this pair of heels I knew I had to have them. Fits great and looks very sexy with the schoolgirl outfit I got from YANDY. They have a NEON KISS PLATFORM pair in Neon yellow i''m getting next
Really great, easy to walk in as long as you move slowly. Mostly true to size, I may have to resize my foot for a better match, as it was a tiny bit big.
My favorite kind of shoes, sexy high heels! Love them!