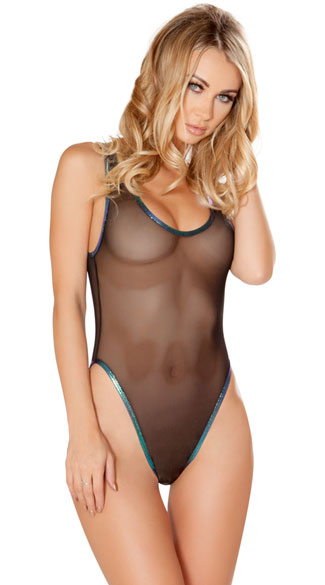 Made In USA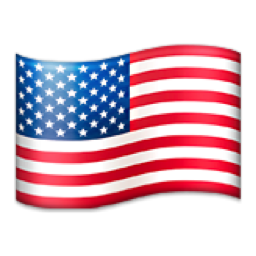 This sexy bodysuit features a deep scoop neck, thick shoulder straps, a sheer mesh bodice, high cut sides, a scoop back, and a cheeky cut back. (Pasties not included.)
+

Size Guide
| Size | Bust/Cup | Bust/Cups | Inseam | Waist | Hips |
| --- | --- | --- | --- | --- | --- |
| S/M | 32B - 34C | | 34 1/2" - 35" | 24" - 36" | 32" - 34" |
| M/L | 34C - 36D | | 34 1/2" - 35" | 26" - 28" | 34" - 36" |
| L/XL | | 36C-28D | 34.5" - 35" | 27" - 31" | 34" - 38" |
| Size | Bust/Cup | Bust/Cups | Inseam | Waist | Hips |
| --- | --- | --- | --- | --- | --- |
| S/M | 32B - 34C US | US | 866cm - 89cm | 61cm - 91cm | 81cm - 86cm |
| M/L | 34C - 36D US | US | 866cm - 89cm | 66cm - 71cm | 86cm - 91cm |
| L/XL | US | 36C-28D US | 88cm - 89cm | 69cm - 79cm | 86cm - 97cm |
| Size | Bust/Cup | Bust/Cups | Inseam | Waist | Hips |
| --- | --- | --- | --- | --- | --- |
| S/M | 32B - 34C US | US | 866cm - 89cm | 61cm - 91cm | 81cm - 86cm |
| M/L | 34C - 36D US | US | 866cm - 89cm | 66cm - 71cm | 86cm - 91cm |
| L/XL | US | 36C-28D US | 88cm - 89cm | 69cm - 79cm | 86cm - 97cm |
Having Trouble? Checkout our fit video.
CUSTOMER REVIEWS
Super cute and sexy, very tight though. Probably wear it once in awhile. :)
Perfect! Just what I wanted. Sexy and comfy at the same time. Love wearing it.
I an absolutely thrilled with this purchase, so much so that I bought this in three colors!
I''m 5''6 170lbs and got the L/XL. Fits like a charm. The high cut on the thighs is so flattering. Only complaint is that I was expecting the coochie area to not be sheer. But I still love it. Yandy impressed me with shipping time and easiness! <3