GUARANTEED FRIDAY DELIVERY | FREE SHIPPING ON ALL REGULAR PRICED COSTUMES!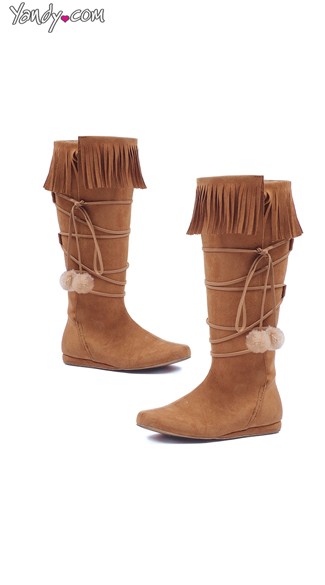 These fun and playful knee high boots are designed in faux suede and make for a cozy winter boot while also doubling up as an accessory for any Native American costume! With flat heels and fringe detailing at the top, this shoe features a faux lace up wrap design with 2 pom pom ball embellishments on each boot.
CUSTOMER REVIEWS
These are just beautiful! So comfortable. I''ll be wearing these a lot ! I was surprised when the boots got here so soon. Definitely a 5 star product!