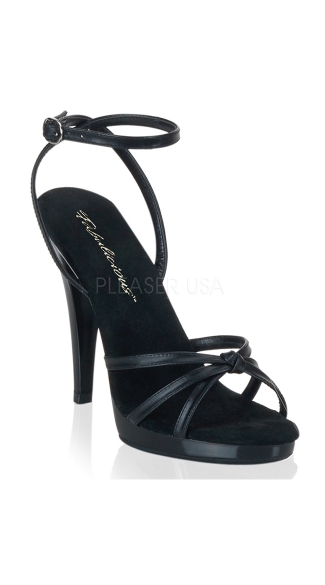 SIZE:
5
6
7
8
9
10
11
12
13
15
14
16
Add some flair to your look with these sexy platform sandals featuring a strappy front with knot detail, an adjustable ankle strap, a 4.5-inch heel, and a 1/2-inch platform.
CUSTOMER REVIEWS
These are my first pair of heels. I ordered them based on my regular shoe size. Unfortunately I didn''t take into consideration that women''s feet are narrower than a guys. I managed to fit into them but are not as comfortable as I was hoping for. Not the fault of the manufacturer or Yandy. I guess I need to do more research on my next pair. On the plus side, I loved how the heels made me look and was quite surprised how easy heels are to walk in.
A love;y way to set off ankles and calves. Simple yet elegant.
I love them. I wear 11.5 in men''s and the size 12 fits perfect.