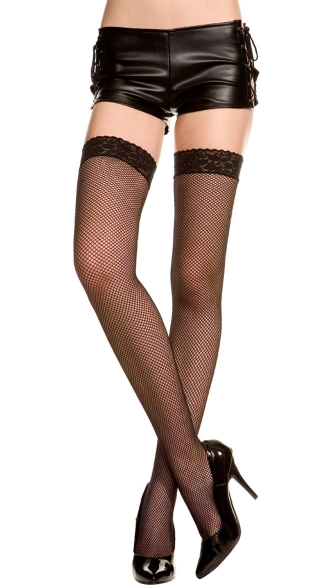 These fishnet thigh highs feature a thin lace top.
CUSTOMER REVIEWS
These are great comfortable, classic fishnets. They don''t stay up easily if you''re dancing around a lot but I''ve been able to hold them in place with some cute garters at the top :)
Love these fishnet thigh highs! These absolutely go with any type of lingerie in which it makes the outfit look extra sexy. Plus there are different colors in these thigh high fishnets which make it even better because you have a variety then.