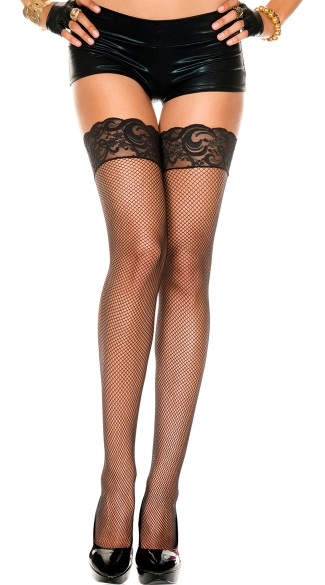 These fishnet thigh highs feature a silicon lined lace top.
CUSTOMER REVIEWS
Love these! The size of the netting doesn''t allow your toes to poke through uncomfortably. When I buy fishnets that do that, I will immediately throw them into the trash. These are perfect and fit well on me. I am 5''5 and 120 lbs. They stay up.
really nice and sexy feeling, great fit, stays up all day
I order these all the time they are my go to stockings
They stretch a lot of you have legs for days, which I don''t, I stand tall at 5''4 and the elastic doesn''t stay up very well, but they get the point across and fit well enough for my purpose
Comfortable and stylish. Good price. I would recommend them to others also.