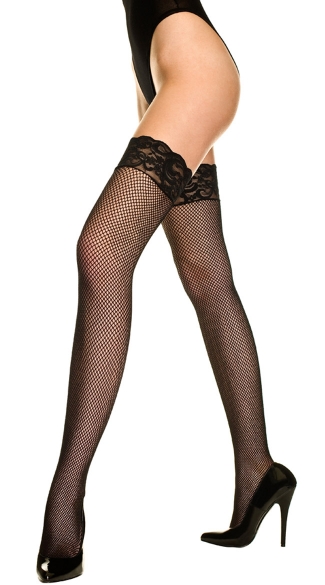 Amp up your sex appeal instantly with these fishnet thigh highs featuring a lace top.
CUSTOMER REVIEWS
Very comfortable, not too tight. Lace was very pretty, they did feel a tad bit warm.
Nice and soft thigh high, colour was as in the picture.
Very nice and sexy thigh highs. I''d recommend this product.
Sexy and smooth. Decent quality for price and intended use. My thighs are thicker than model''s and lace top does not stay as show in picture. Should have ordered plus to queen to avoid lace top roll.