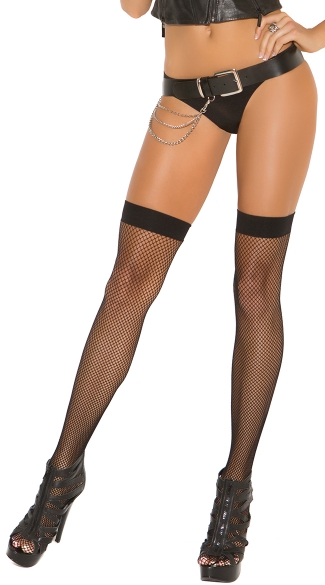 Fishnet thigh high stockings are a perfect accent to a bra and panty set or skirt for a little bedtime dress up.
CUSTOMER REVIEWS
I bought a hot pink pair of these. They are awesome. And they stay up!!
Very nice and sexy thigh highs. I''d recommend this product.
Loved them and they fit perfectly. Exactly the look I was going for with these
Great value for the price. Nice variety of bright colors. Comfortable soft material. Will definitely buy more
These stay up very well, so if you do a lot of dancing like me, they''re perfect and you wont have to worry about them
These are going to go great with my next purchase the Venice fishnet bra and panty set!! Can''t wait to wear them together!!
Most comfortable fishnet stockings on this site, highly recommend! Girlfriend can''t get enough of these, she now has 6 pairs in different colors!
I would definitely buy these again. I like them cause there cheap, but most definitely worth what you pay. I also love that they come in lots of different colors, thats usually hard to find.