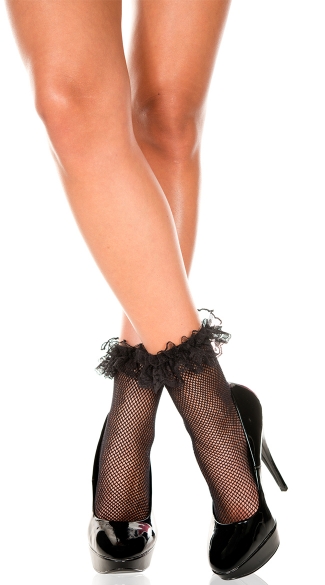 These fishnet ankle socks feature a ruffle lace trim.
CUSTOMER REVIEWS
These are the perfect combination of fun and flirty! I loved them
I loved lace socks as a little girl and these are the grown lady version of those! They''re perfect to wear with footless thigh highs or tights for an extra girly look!
Adorable! They go much higher than expected, which makes them stand out more. Pretty and comfy. Don't wear over liners, as they will stick. Must get more!