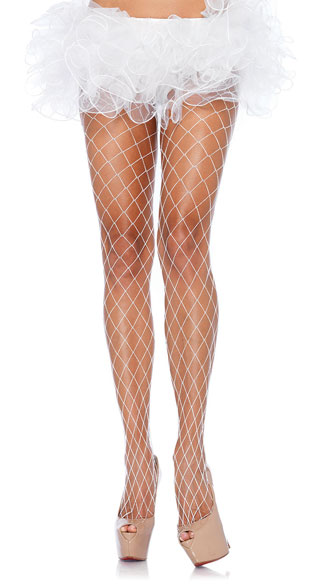 Sexy fence net pantyhose are classic and sultry and irresistible.
CUSTOMER REVIEWS
Very hard to put on be careful but once they are on it's perfect
loved this, used it to wear under jeans and the looked cool!
Perfect! Exactly what I wanted!! Shipped fast too and a great price :D
love the smaller nets on the toes.. so i dont have to wear socks and my toes push thru.. nice hose
Fits perfect, good material, fits most sizes. Great for Halloween costumes!
I am 5''3, and 110 lbs. These were a great fit, although the band runs quite small. If you have stowmach fat, I would not recommend these for you. A pair of knee highs would be more flattering