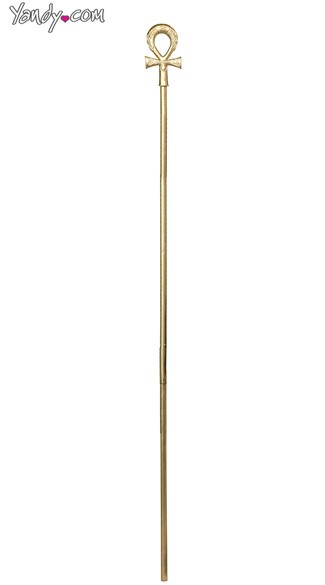 Gold, Egyptian-style staff. Perfect for any Cleopatra costume!
CUSTOMER REVIEWS
Comes in three pieces that are attached by an elastic string, sturdy but I do wish it was one solid piece. Looks great in person!
Bought it for my Halloween costume. My kids play with it now. Great for role play.