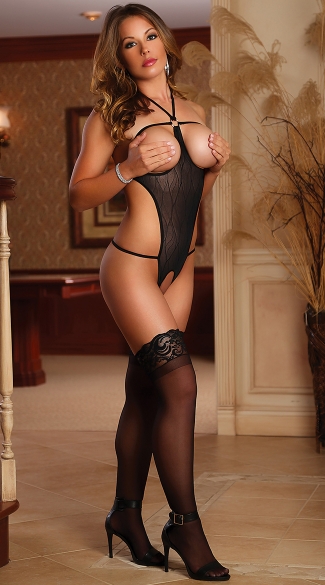 Teddy Features Metal Ring and Ties Around Neck and Back. This item has an open crotch and open cups.
CUSTOMER REVIEWS
Super sexy . I bought it for my wife. We both like it very much . It is true to size.
So incredibly sexy!! I loved the way this fit. My man loved this
My husband loves this teddy! It fit nicely and made me feel sexy. I\'d definitely recommend this item!