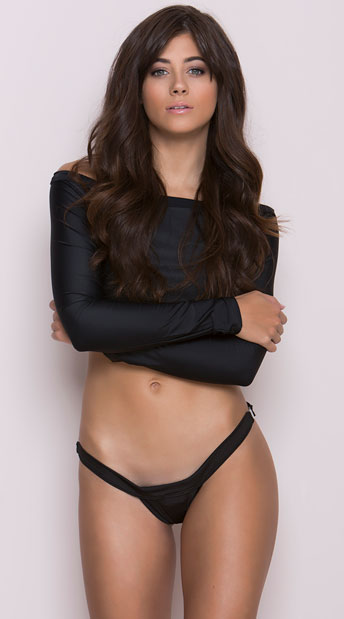 This sexy panty features a thong cut back and clear clips that insure it stays in place without riding up throughout the day or night. Green, orange, white, and pink glow under a black light! (Top not included.)
CUSTOMER REVIEWS
The M/L I felt was still small it is not very stretchy but you can still make it work.
These are always a win for me. The fit is perfect and the clip makes for easy adjustments!
I love the concept here but they seemed a little small on me. The thong part digs in quite a bit otherwise it will fall off. Maybe trying a size larger would have worked better.
It''s a perfect fit. Nice and comfortable just what I was looking for.
Style great. But i got m/l it was wayyyyy tooo big. Gave thong to roommate .