GUARANTEED FRIDAY DELIVERY | FREE SHIPPING ON ALL REGULAR PRICED COSTUMES!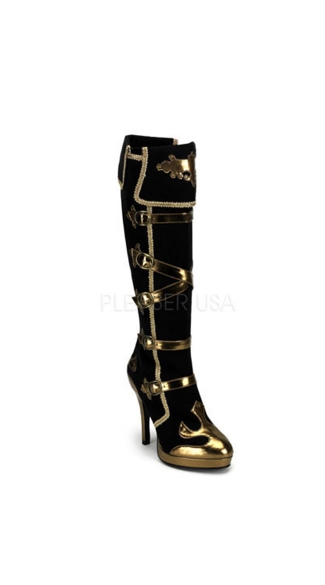 Knee high, multiple buckle strap boot with gold detail, fold over top and 4 1/2" heel.
CUSTOMER REVIEWS
I love this boot style! Calf is almost the right size for mine.
I love everything about these boots. They have a shorter heel & I like that but maybe with a thicker heel instead of a stiletto like heel. They''d look awesome with bronze or gun metal buckles.